The following is a guest blog post by Jim Higgins, Founder & CEO at Solutionreach. You can follow him on twitter: @higgs77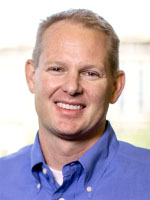 Medical providers are dealing with a more impatient, demanding patient base than ever before. Armed with research, awareness, and a plethora of online data, today's consumer patients treat their search for a medical provider in much the same way they would any purchasing decision.
They weigh the pros and cons of each provider, evaluating how each practice would fit their lifestyle and then make a decision.
Unfortunately, that is not the end of the process. Even after a patient chooses a specific practice, they are not even close to becoming loyal patients.
Smooth processes trump provider loyalty
It often surprises medical practices to discover that retaining patients has less and less to do with the medical competence of the office. Today, it may not be enough for a patient to simply like their physician.
For busy patients, the road to loyalty goes directly through the processes and procedures of an office. Studies back this up. Consider this. Sixty-one percent of patients say they are willing to visit an urgent care clinic instead of their primary care clinic for non-urgent issues. This is true regardless of whether they like their primary care provider or not.
The #1 reason they prefer urgent care? Because of difficulty scheduling appointments and long wait times with a primary care physician. According to a study by Merrit Hawkins, wait times have increased by 30 percent since 2014. Patients have noticed.
These long wait times were also noted as one of the key reasons patients will switch practices according to respondents of the Patient Provider Relationship study:
Sixty-eight percent say that wait times in their medical office are not reasonable.
Sixty-six percent say that they have to wait too long to schedule an appointment.
Sixty-eight percent say they feel like messages are not returned in a timely manner.
Reducing wait times is crucial to patient retention
In order to increase patient retention levels, practices must find ways to offset the frustration of long wait times. Consider implementing these three methods of wait-time optimization.
Self-scheduling. It is common for doctors to have calendars booked out months in advance. This can cause patient frustration and turnover. When practices allow patients to schedule themselves, however, this frustration is minimized. With self-scheduling, they can quickly see which doctors are available and when. Since 41 percent of patients would be willing to see another doctor in the practice to reduce their wait, this is a simple way to optimize your scheduling without sacrificing patient experience.
Communication. There are times when long waits are unavoidable. This is where communication is key. Studies show that 80 percent of patients would be less frustrated if they were kept aware of the issue. When you know an appointment is going to be delayed, send out an email or text letting them know.
Texting. If your patient has a question, texting can save them a lot of time. Research shows that it takes just 4 seconds to send the average text message. Compare that to the several minutes it takes to make a phone call. Factor in playing phone tag and you've saved both time and headaches. Unfortunately, the Patient-Provider Relationship Study found that while 73 percent of patients would like to be able to be able to send a text message to their doctor's office, just 15 percent of practices have that ability. Practices in that 15 percent will stand out from their competitors.
In this era of consumer-driven behavior, practices need to prioritize ways to create smooth processes for patients. Medical offices should look at ways to optimize their processes to reduce frustration and wait times for patients.
Solutionreach is a proud sponsor of Healthcare Scene. As the leading provider of patient relationship management solutions, Solutionreach is dedicated to helping practices improve the patient experience while saving time for providers and staff. Learn more about the Patient-Provider relationship survey here.
Get Fresh Healthcare & IT Stories Delivered Daily
Join thousands of your healthcare & HealthIT peers who subscribe to our daily newsletter.