The following is a guest blog post by Jim Higgins, Founder & CEO at Solutionreach. You can follow him on twitter: @higgs77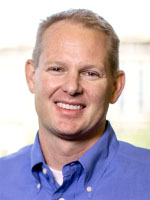 Patient no-shows are the one issue that plagues every healthcare organization, regardless of size or specialty. The average no-show rate varies from 10 to 30 percent depending on the specialty and organization size. It can cost tens, or even hundreds, of thousands of dollars a year in lost revenue. This is one of the main reasons why patient communication companies have touted the benefits of reminders for years. First, it was postcards, then phone calls, followed by email, and now text.
Reminders work. There is no doubt about that. Over the years, plenty of research has found that they can cut no-shows by 30 to 50 percent. And, when patient preferences are thrown into the mix (i.e., do you want your reminder by text or email) they can be even more effective. But setting that aside, providers continue to question things like when is the best time to send reminders and how often and does that make them any more successful. Providers worry that patients will dislike getting too many messages, or that the cadence is wrong and won't be effective.
To help address these concerns, Solutionreach used data science and modeling to analyze over 20 million reminders and confirmation messages. The data showed that there are some clear winners in terms of what works best for increasing appointment confirmations and therefore reducing-no-shows.
First, there are four standard types of reminder messages:
At scheduling: Reminder messages sent to patients immediately after an appointment is scheduled.
Weekly: Reminder messages sent to patients less than one month but more than seven days before the appointment.
Daily: Reminder messages sent to patients less than seven days but more than 24 hours before the appointment.
Hourly: Reminder messages sent to patients less than 24 hours before the appointment.
Let's start with what the analysis showed about the at scheduling message. Essentially, it confirmed you should just skip it. Sending a reminder at the time a patient schedules their appointment only increases confirmations by 0.1 percent, which is nominal to say the least. Focus on messages that are closer to the actual appointment where the data shows that there is a cumulative and significant impact on confirmations.
The weekly message has the greatest impact. The increase in appointment confirmations when a weekly message is sent is 126 percent. This is the largest increase, by far, of the different message types. The data also showed that the most effective timing to send it is three weeks ahead of the appointment. The confirmation rate when the message is sent 21 days before the appointment is 79 percent.
Next is the daily message. Sending another reminder during the week prior to the appointment increases the confirmation another 26 percent. When you send a weekly and daily message, the confirmation rate increases a total of 152 percent. The data further suggests that three to five days ahead is optimal. The difference in the confirmation rate is virtually the same during that window. However, three days is probably ideal since most people have their schedule pretty locked in at that point and will know if there is a conflict.
Finally, there is the hourly message. This is the day of message, and it is less about confirmations and more about avoiding last minute cancellations and no-shows. The increase in the confirmation rate is only four percent, but it provides that last nudge to ensure patients show up to the appointment they already confirmed. When you send the message is a little more art than science. Three hours seems to be a good recommendation as it gives the patient enough time to deal with any conflicts that might have arisen and still make it.
Granted, there is no one size fits all for reminders and confirmations. The impact is impacted by patient demographics, practice size, and specialty. But these guidelines are based on the analysis of over 20 million reminders across many specialties and should provide a good starting point to be more effective in getting a higher rate of confirmations. From there, consider looking at your own data or surveying customers to continue to refine the process for your own practice.
Solutionreach is a proud sponsor of Healthcare Scene. As the leading provider of patient relationship management solutions, Solutionreach is dedicated to helping practices improve the patient experience while saving time for providers and staff.
Get Fresh Healthcare & IT Stories Delivered Daily
Join thousands of your healthcare & HealthIT peers who subscribe to our daily newsletter.