We've had a lot of people say that they love when we do Fun Friday. The work we do in healthcare is serious, but we can't take ourselves too seriously. This cartoon really made me laugh and highlighted how impacted our lives and likely our health are by this notification world we live in. I think we're all familiar with that addiction. Ironically, that's why I turn off all notifications on my phone unless I'm waiting for a specific call.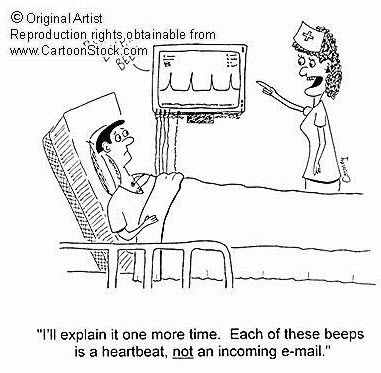 This one seems timely given all the health reform news. Some might consider it controversial, but I've never shied away from controversy. This topic is complicated, but those of us in healthcare can appreciate this "medical condition."

Get Fresh Healthcare & IT Stories Delivered Daily
Be in good company. Join thousands of healthcare & HealthIT peers who subscribe to Healthcare IT Today.