The following is a guest blog post by Jim Higgins, Founder & CEO at Solutionreach. You can follow him on twitter: @higgs77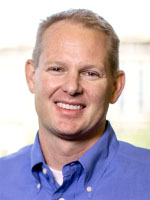 Love 'em or hate 'em, online reviews are here to stay. Perhaps nothing has changed the face of healthcare marketing the way online reviews have. Currently, 94 percent of patients say that they look at online reviews before selecting a provider and 48 percent say they would go out of network for a doctor with better reviews than an in-network doctor. And there is a reason people pay such close attention to reviews. Reviews often point out problems with a healthcare organization that a patient may not want to deal with. But before we start bemoaning how our hands are tied when it comes to poor reviews, we should stop to think about what can be learned by paying closer attention to reviews. In fact, online reviews may hold secrets that could lead to an organization's overall success. When organizations pay close attention to trends found in their online reviews (both negative and positive), they are able to keep a finger on the pulse of what is happening within their walls.
Analysts recently used Artificial Intelligence technology to sift through 20,000 online healthcare reviews, seeking statistically significant phrasing trends found within these messages. What they found was surprising. There were certain keywords that, if found in an online review, were the difference between high and low scoring reviews. The study also found commonalities in words and phrases included in one-star reviews. By paying close attention to these words and addressing the messages patients are trying to send, healthcare organizations have the power to avoid those problems in the future.
Here are just a few of the surprising phrases uncovered in the study.
Cattle—Who knew that the word cattle would be found so frequently in reviews about healthcare? But before you start to worry that some organizations are busy feeding their patients hay, let's clarify the meaning. Cattle was typically located in the phrase "herded like cattle." Basically, patients are saying that they don't feel like a real person. They are just another in a long assembly line of patients. We live in a society that craves individual attention. No one enjoys feeling like they are just a number. Personalized and customized attention is what today's patients demand.
Before your patients come in, what do you know about them? Are you spending time trying to learn their names? What hobbies do they have? Did something exciting recently happen to them? Small things can make a big difference. Once upon a time, healthcare staff was so busy with mundane tasks (scheduling, reminders, billing, etc.) that there simply wasn't always time to give patients this kind of individual attention. This is no longer true. Technology can now handle many of those tasks. The extra time this gives staff should be used to create the personal experience for patients that once seemed impossible.
Paper—In the United States, the average person uses 680 pounds of paper every year. All of us are surrounded by paper most of the time. So why would it be a problem for patients? Well, it turns out that paper is actually a major differentiating factor between a perfect review and a mid-tier one. It seems that Americans are tired of filling out paperwork. In today's digital age, there is no reason that we should be constantly inundated with paper documents.
Take a look at the paperwork you ask patients to fill out. What is necessary? What isn't? Can you cut back? Even better, have you considered moving to a digital check-in process? With nearly everyone owning a smart phone or computer, all of that paperwork can now be easily filled out online before a patient even comes in the office. It's an easy change and one that can provide a tremendous boost to your online reputation.
Gloves—How often do we think about our glove protocol? Probably not that often. Most organizations care about cleanliness and hygiene and work hard to make sure things stay that way. So it's unfortunate when a little thing like gloves undoes all of that hard work! Patients seems to be sensitive about gloves. They complain online about gloves that seem dirty, don't get thrown away, or aren't changed frequently enough. They may also worry when a practitioner doesn't use gloves at all. The good news for those who see the word "gloves" popping up in negative reviews is that it's a pretty quick fix. Set aside some time to discuss your glove protocol with your staff and make sure everyone is following it. It may make a huge difference in the perception you are giving off to patients!
Take a few minutes and look over your own reviews. Do they contain any of these words? If so, what can you do to make sure no future reviewers have problems with them? Are there other trends you notice in your particular reviews? Bring these words and phrases up with your team. Keep them front of mind and make changes where necessary. It's time to make your online reviews your secret weapon for success!
Solutionreach is a proud sponsor of Healthcare Scene. As the leading provider of patient relationship management solutions, Solutionreach is dedicated to helping practices improve the patient experience while saving time for providers and staff.
Get Fresh Healthcare & IT Stories Delivered Daily
Join thousands of your healthcare & HealthIT peers who subscribe to our daily newsletter.