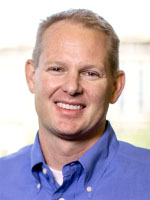 The following is a guest blog post by Jim Higgins, Founder & CEO at Solutionreach. You can follow him on twitter: @higgs77
Let's be honest. Life happens to everyone. Which means that sometimes patients miss appointments, show up late, and do a myriad of other annoying things. And yet, no practice can live without them. Patients are the glue that hold a healthcare organization together. That being said, there is a secret weapon that can used to improve some of this poor patient behavior. Appointment reminders. Reminders are a great way to help patients stay on track and show up for their appointments.
Send reminders in the preferred way
While 88 percent of healthcare organizations are now using some form of appointment reminder, there are still ways to make those reminders even more effective. First, you should understand which type of reminder will work best. This may be different based on the demographics and individual preferences of your patients. In order to figure out which is most desired for your unique patient base, make sure to ask how patients would like to be contacted—whether by text, email, or phone—on your intake forms. Update these preferences from time to time.
Generally, the most desired form of appointment reminder is text message.  Did you know that 90 percent of people read text messages within minutes of receiving them? Ninety percent! That's pretty much everyone. Sending appointment reminders through text message virtually guarantees your patients will see your message—and quickly.
Use 3-3-3 to optimize your message cadence
You want to make sure you send enough appointment reminders that the patient actually shows up, but not so many that they feel overwhelmed. A recent study analyzed millions of appointment reminders to determine just when you should send them to get the highest confirmation rate. There were a few important takeaways from that analysis—and they are all related to the number three. The first takeaway was that healthcare organizations should be sending three separate messages to remind patients of an appointment: a weekly, daily, and hourly message.
Weekly—Send your first reminder three weeks before an appointment. Sending this weekly reminder increases confirmation rates 126 percent over no automated reminder. This is one of the most important reminders to send and yet is often overlooked.
Daily—During the week before an appointment, a daily reminder should be sent. The study recommends that this daily message be sent three days prior to an appointment. Doing so boosts confirmation rates another 26 percent.
Hourly—Finally, a last-minute reminder should be sent the day of an appointment. Set your automated system to send this reminder three hours before the appointment. This final reminder does not improve confirmation rates, but spurs the memory of the appointment for those who may have forgotten. Three hours gives patients enough time to arrange their schedule and still make it to their appointment on time.
This cadence is called the 3-3-3 method and has proven to be the most effective way to boost confirmation rates of appointment reminders. One thing the study found was that there is no difference when sending a reminder immediately after the scheduling of an appointment. So don't waste your efforts sending this reminder as it will not impact confirmation rates.
Tweak for individual situations
When optimizing your appointment reminders, there are a few other things that should be kept in mind. When sending patient reminders, always take your cancellation policy into consideration. If your policy states that patients must cancel 24 or 48 hours in advance in order to avoid a fee, make sure you send out your reminder messages before that time. Following the 3-3-3 method should help avoid this problem. No need to make patients who have forgotten about a scheduled appointment cranky when they see it's too late to cancel.
In addition, if you have patients who request additional or fewer reminders, you should adjust your cadence for those patients. Different patients have different needs. You should also make sure you track your no-show rates after implementing the 3-3-3 method. You may find that small adjustments might be needed. Continue to adapt and adjust.
No-shows may be a part of life in the healthcare world, but that does not mean you just have to sit idly by and do nothing. Optimizing your appointment reminders can reduce the number of missing patients in your practice. The 3-3-3 method is the most effective ways to send appointment reminders and get the confirmations you want.
Solutionreach is a proud sponsor of Healthcare Scene. As the leading provider of patient relationship management solutions, Solutionreach is dedicated to helping practices improve the patient experience while saving time for providers and staff.
Get Fresh Healthcare & IT Stories Delivered Daily
Join thousands of your healthcare & HealthIT peers who subscribe to our daily newsletter.