The following is a guest blog post by Jim Higgins, Founder & CEO at Solutionreach. You can follow him on twitter: @higgs77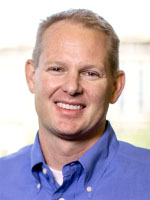 Let's talk PRM. In case you've missed some of the recent reports from the likes of KLAS and Chilmark, PRM—or patient relationship management—is generally defined as the technology used to optimize the patient and provider experience through improved communication, engagement, access, and outcomes. PRM software takes your daily patient communications and automates them, all while enabling those interactions to be personalized, customized, and targeted.
A patient relationship management system will typically include things such as automated messaging, two-way communication, online scheduling, online reputation management and more, adding more access and convenience for patients without adding work for staff. It's all about efficiency and value in every phase of your patient relationships.
Sounds pretty good, right? But is it being used? Does it actually work? The newly released State of PRM report provides some answers. The survey asked over 700 healthcare professionals if they use PRM software and what impact it has on their organization. The results showed some clear trends. Respondents who didn't use PRM were asked about the challenges they face in implementing PRM technology—the things standing in their way of using PRM. The top two reasons healthcare organizations do not use PRM technology?
Lack of budget (40 percent)
Lack of time (36 percent)
Time and money. These are common barriers to implementing almost any change within the healthcare industry. However, diving a little further into the study, it is easy to see why PRM software is worth the effort.
PRM Software Boosts Revenue
One of the big questions when making any change in a healthcare organization is what impact that change will have on the bottom line. The State of PRM report found that implementing a PRM system comes with some big financial gains due to its ability to reduce no-shows and increase recall appointments.
No-shows are one of the biggest challenges in healthcare. When patients don't show up, it impacts their health and outcomes and the finances of healthcare organizations. While the no-show rate for most organizations hovers in the 20 percent range, the study found that 81 percent of organizations using PRM have a no-show rate of 10 percent or less and nearly half (41 percent) have no-show rates of five percent or less. Check out what these numbers mean in terms of savings:


In addition to boosting revenue by reducing no-show appointments, PRM software improves and automates patient recall. Since recall is very time-consuming when done manually, many organizations simply ignore it completely. But using PRM technology changes that.
According to the study, thirty-nine percent of respondents without PRM software say that they do not do recall outreach at all. Compare that to those using PRM technology—83 percent of healthcare organizations with a PRM system in place have an active recall program.
The majority of these (55 percent) say that their recall program generates $5,000 or more in additional revenue each month (or $60,000 per year). Fourteen percent say it adds over $20,000 a month (or $240,000 per year).
If healthcare organizations are avoiding PRM software due to a lack of budget (the #1 reason mentioned!), it just doesn't make financial sense. Any costs are quickly offset. Tens—or even hundreds—of thousands of dollars can be generated each year through the use of PRM technology.
PRM Software Saves Time
The second reason healthcare organizations say they avoid implementing PRM software is a lack of time. Let's face it. Everyone is busy. It's easy to put off making changes until when you "have more time." Unfortunately, that time may never come. According to the State of PRM Survey, in the long run, using a patient relationship management system will save your organization a lot of time. According to the results, healthcare organizations using PRM software:


So while there may be some time spent on the front end to learn the system, this work will pay off in the long run, saving hours on the phone each day.
All healthcare organizations face challenges around time and budget when it comes to running a successful business. However, those using PRM technology are able to mitigate that by reducing no-shows, increasing recall revenue, and decreasing time spent on the phone according to the latest data.
Solutionreach is a proud sponsor of Healthcare Scene. As the leading provider of patient relationship management solutions, Solutionreach is dedicated to helping practices improve the patient experience while saving time for providers and staff.
Get Fresh Healthcare & IT Stories Delivered Daily
Join thousands of your healthcare & HealthIT peers who subscribe to our daily newsletter.