The following is a guest blog post by Jim Higgins, Founder & CEO at Solutionreach. You can follow him on twitter: @higgs77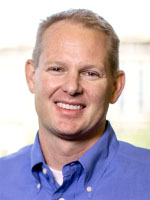 A top-performing practice. Isn't that what every organization in the healthcare industry is striving to become? But how do you get there? According to MGMA's recent Winning Strategies From Top Medical Groups report, there are a few things that top performers have in common—from exceptional strategy, to smooth operations, and strong culture. But one interesting finding of the study was that top performing medical groups have a radically different approach to investment than the rest of the industry.
In an era of cutting costs and reducing overhead, many medical practices avoid spending money like the plague. However, top performers do the opposite. They are significantly more likely to spend additional money on their practice. They then maximize the returns on these investment, ultimately achieving lower overall operating costs. As MGMA President and CEO Halee Fisher-Wright, MD, recently said, "We have found that better performers are systematic about improvement and continually invest time and effort in new resources while maximizing the tools and information already available to them."
Technology for the Future
If top-performers are investing more, where is that money going? One of the best investments—not only for today but the future as well—is technology. Emerging technologies are a critical aspect of the future of the healthcare industry. In fact, an SAP/Oxford Economics study recently found that 70 percent of healthcare executives say that investing in technology is essential to a practice's growth, competitive advantage, and the quality of a patient's experience. Thomas Laur, global president of SAP Health, explained, "Digital innovation will fuel the next wave of breakthroughs in healthcare and accelerate the broader shift toward data-driven care for healthcare organizations. Unlocking actionable data insights in real time is critical for the future success for value-based care."
The technologies expected to create the highest return on investment include:
Efficiency-fueling technologies. Most healthcare organizations are riddled with inefficiencies throughout their patient care processes. One of the biggest inefficiencies lies with unwieldy administrative processes. In the healthcare industry, 31 percent of employees deal solely with administrative challenges. As a comparison, across other industries, just 13 percent of workers perform administrative work. That's a whole lot of wasted time! Technologies that standardize and streamline administrative processes will reduce this burden, improving efficiency levels and overall patient care. This includes automation of appointment reminders, recall messaging, billing, scheduling, and more.
Technology that personalizes care. For years and years, uniform medicine has been the norm in healthcare. The large majority of patients with the same disease will end up receiving the exact same treatment as one another. This is not the most effective nor efficient way of treating patients. It is estimated that a staggering $700 billion each year is spent in the U.S. on health care efforts that do not improve health outcomes. This is where the technology of personalized medicine comes in to play. A variety of tools are emerging that target patient's health at an individual level. From technology that predicts a patient's likelihood of contracting any given disease to technologies that can take into account an individual patient's makeup before prescribing medications, more and more options are available for personalized care. And these technologies are very popular with patients. According to one study, more than three-quarters of consumers say they would like to undergo diagnostic tests that develop personalized prevention or treatment plans. Implementing these options differentiates you from the competition.
Patient engagement technologies. Todays' digital patients want access to tools that give them greater understanding and control over their own care. Since patient engagement is a major goal of the healthcare industry as well, implementing technology that engages patients is a no-brainer. From patient portals to text messaging to targeting patient education, the options to get patients involved and excited about their care have never been more diverse.
Security-based technology. Data breaches and security concerns have become a hot-button issue in the industry. While it is impossible to completely eliminate all security threats, there are more and more options to safeguard your data. Some of the most exciting trends include next-generation firewalls (NGFWs), block chain technology, cloud-based securities, secure messaging and health information exchange, and biometric security applications. You can read more about each of these emerging technologies here.
Remote-health monitoring. Remote wearables and apps are not only fun and popular with patients, but can also provide healthcare providers access to extended monitoring, greater disease prevention, and improved fact-based care decisions. Practices should look for ways to maximize the use of remote monitoring tools.
In order to obtain long-term success, healthcare organizations need to find ways to invest in the future. Looking at some of these most popular technologies is a great way to get started. Choose just one or two that you would like to focus on and then expand from there. This will put you in a great position for the future.
Solutionreach is a proud sponsor of Healthcare Scene. As the leading provider of patient relationship management solutions, Solutionreach is dedicated to helping practices improve the patient experience while saving time for providers and staff.
Get Fresh Healthcare & IT Stories Delivered Daily
Be in good company. Join thousands of healthcare & HealthIT peers who subscribe to Healthcare IT Today.