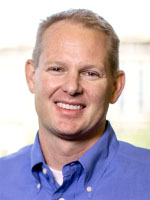 The following is a guest blog post by Jim Higgins, Founder & CEO at Solutionreach. You can follow him on twitter: @higgs77
Over the past six months, we have been discussing the importance of understanding patient needs in order to improve their satisfaction levels. But why does it really matter if patients are happy? Happy patients are the ones who refer their friends and family. They're are the ones leaving you stellar reviews online. Happy patients stick with you.
One of the most effective (and easiest) ways to improve the patient experience is through the use of technology. According to one study, using technology to communicate with patients increases patient satisfaction scores by around 10 percent. Not only that, but technology saves practices a huge amount of time and hassle. Here are just a few of the ways you can use technology to personalize patient experience and simplify workflow for staff.
Streamline (and personalize) scheduling and check-in
The Patient-Provider Relationship Study found that two of the biggest frustrations patient have around experience are feeling like a number and difficulty with scheduling and wait times. One great way to address these issues is to offer convenient 24/7 online scheduling and electronic forms.
Two-thirds of patients think it is important to be able to schedule appointments online. And practices can make that experience even easier with the right technology. When online scheduling in integrated with your practice management system, it can identify existing versus new patients and adapt the forms so existing patients don't have to provide information that you already have.
Consider having patient forms on the scheduling page or somewhere on your website, or send them out in an email before the appointment. Then, instead of spending 15 minutes filling out forms, patients can relax. This also allows you to spend more time speaking with each patient individually and addressing any concerns they may have.
If you have patients who don't fill out their forms online or bring them before arriving, consider using a tablet to expedite the process. Tablets make filling out those forms faster, easier, and more accurate. Waiting to see the doctor shouldn't feel like homework time. Do whatever you can to make this a time, instead, where you connect with your patients.
Implement two-way texting
Texting is the most popular method of communication today (even 80 percent of senior citizens own a cell phone). Just like people want to text their friends and families, they also want to text you. As the Patient-Provider Relationship study found, 73 percent of patients want to text back and forth with you. With two-way texting, you can:
Confirm appointments
Coordinate care
Discuss appointment follow-up instructions
Reschedule appointments
Of course, you want to make sure you stay HIPAA compliant whenever you may be sending PHI information via text message. Make sure to use technology that offers the tools to stay compliant.
Upgrade your patient appointment reminders
If you want to stay competitive in today's healthcare world, automated appointment reminders are a must. Not only does automating your patient reminders make life a lot easier for your staff, but it ensures that no patients fall through the cracks. Make sure to ask patients which way they prefer to be contacted and use that.
Using mobile messages like text message and email for reminders is especially important in this era when people just don't like talking on the phone. Now your patients can be stuck in a boring work meeting and still get that text message appointment reminder. It saves you a lot of time, improves productivity, and gives you the time you need to focus on what is most important—the patients in your office.
Automated messages also provide another opportunity to personalize and customize communications to each patient. Just like a postcard or phone call, they have the patient's name, appointment time, and provider listed, but they can also contain other appointment details. Based on the appointment type, they can have instructions like remember to fast or bring your medications. The patient will feel the personalization and your practice will be able to make sure patients show up prepared.
Automate patient satisfaction surveys
As we've discussed at length in prior blog posts, surveys can tell you a whole lot about how you and your practice are measuring up to patient expectations. The more you focus on patient happiness, the more likely you are to make it a priority. So always send out patient surveys following patient visits.
In the past, you may have asked patients to fill out paper surveys in the office. That method of collecting surveys is difficult to track, less likely to be completed, and may have answers that are skewed. Using technology to email or text your patients a survey after their appointment increases the likelihood that they will give more honest responses. It also makes it a whole lot more likely that they will be filled out.
When it comes to making patient satisfaction a priority, it's critical to gauge if your current technology is up to the challenge. Technology can greatly improve how your patients view you and your entire practice. It can also improve the productivity and efficiency of you and your staff.
Solutionreach is a proud sponsor of Healthcare Scene. As the leading provider of patient relationship management solutions, Solutionreach is dedicated to helping practices improve the patient experience while saving time for providers and staff.
Get Fresh Healthcare & IT Stories Delivered Daily
Join thousands of your healthcare & HealthIT peers who subscribe to our daily newsletter.