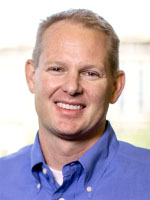 The following is a guest blog post by Jim Higgins, Founder & CEO at Solutionreach. You can follow him on twitter: @higgs77
Over the past several months, we've been discussing how to use surveys to find out what your patients think of you—and then how to make the necessary changes. In addition, we've been looking at some of the most common complaints uncovered in patient surveys. These include:
* Excessive wait times (read more about that here)
* Inadequate communication (read more about that here)
* Disorganized operations
Today we are discussing the importance of keeping your practice moving smoothly and efficiently. No one likes going to a doctor's visit only to find that they are running behind, have forgotten you were coming, or have lost your patient records. And yet that happens all too often.
Office managers and physicians are constantly balancing a huge number of tasks, including patient problems, staffing challenges, budget planning, payroll, and more. Unless you consciously strive to improve the organization and efficiency in your practice, you end up spending a whole lot of time putting out fires instead of preventing them from happening. This inevitably leads to more stress for you, lower productivity for staff, and poor satisfaction from patients.
With today's consumer-focused patients, it's imperative that you keep your office running like a well-oiled machine at all times. Otherwise, they are likely to simply move their business to the practice down the street instead. So here are a few tips to make juggling all the balls in your life a little easier.
Schedule time for planning.
One of the best ways to make sure you're staying ahead of everything is to plan out your day in advance. Do you have a shipment of new supplies arriving? A new employee to train? Emails to be created? In this industry, every day brings something new. In order to make sure that nothing interferes with the patient experience, you've got to plan ahead. The best way to do this is to actually block off some time on your calendar where you decide what needs to be focused on—a simple 15-30 minutes each day is usually all you need. Many people find that the end of the day is a great time for this. That way you can be prepared for whatever the next day may bring.

Batch your tasks.
When doing your planning, give batching a try. Batching is when you select similar jobs and schedule them to be completed in one setting. Productivity experts have found that when we batch tasks, we are more focused, efficient, and, ultimately, more productive. We simply work better when we can focus on one thing at a time. Many large tasks can be batched by day. For example:

Mondays—Staff communication and training
Tuesdays—Payroll, billing, and other financial tasks
Wednesday– Marketing to get new patients (running ads, managing online presence, etc)
Thursday—Patient outreach to get returning patients (newsletters, social media, etc.)
Fridays—General administrative tasks and planning for the following week


Of course, there will be times when things come up that need your attention. Be flexible in addressing those issues.

Maximize efficiencies.
Your practice should make life easier for patients. This means that you need to take a close look at everything from appointment scheduling to the check-in process to the way patients move within your facility to see if there can be improvements. Consider:

Implementing an online scheduling tool, where patients can schedule their own appointments. This will help cut back on time on the phone.
Using an automated wait list to fill last minute cancellations. Using a system to automatically send out an email or text message blast to everyone wanting to be seen sooner can free up time for staff and fill those exam rooms.
Making your reception area easy to locate and clear of clutter so that patients can use it to sign forms. You may also try using a digital check-in process with a tablet or computer.
Reviewing the flow of your practice. Patients should move from the waiting room to the exam room and back without much confusion. This is done best when they always move in a single direction—much like a highway.


Take advantage of technology—but be wise.
There are a lot of things still being done manually in an office that can be put on "auto" instead. Everything from recall to appointment reminders to birthday messaging and more can be done in a way that doesn't require daily supervision from you. We have so many amazing technologies that can help us stay organized. Apps, calendars, to-do lists, and so on. It is important, however, to not let technology distract you. Did you know that every time you switch between tasks, you lose around 15 minutes? So every time you check email, for example, in the middle of another task, you lose precious amounts of productive time. Instead, set aside a time when you check your email (or complete other tech-related tasks) each day and stick to it. Perhaps you do it first thing in the morning, after lunch, and before leaving. That way you do not waste tons of time.
Ultimately, every practice wants to deliver exceptional patient care, and a big part of that is practice organization and efficiency. Ask yourself, "Is my office making a real effort to improve processes and make life easier for patients?" If not, implement procedures to do so. It will have a lasting, positive impact on both office staff efficiency and overall patient satisfaction.
Solutionreach is a proud sponsor of Healthcare Scene. As the leading provider of patient relationship management solutions, Solutionreach is dedicated to helping practices improve the patient experience while saving time for providers and staff.
Get Fresh Healthcare & IT Stories Delivered Daily
Be in good company. Join thousands of healthcare & HealthIT peers who subscribe to Healthcare IT Today.