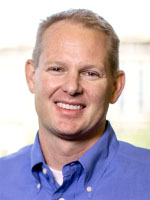 The following is a guest blog post by Jim Higgins, Founder & CEO at Solutionreach. You can follow him on twitter: @higgs77
In attempts to boost revenue, practices often find themselves mired in the complex tasks of generating marketing, improving scheduling, reducing inefficiencies, and more. And while these practice management pieces are important, sometimes we make things more complicated than they really need to be. When it comes down to it, the foundation of a financially-healthy practice is simple—keeping your patients happy.
Happy patients are the patients that show up—and come back. They're the patients that refer you to their friends. They are the ones who leave those all-important online reviews. They truly are the bread and butter of your practice's bottom line. Research backs this up—multiple studies have found a direct correlation between revenue and patient satisfaction. In fact, one study found that those healthcare practices delivering a "superior" customer experience achieve 50 percent higher net margins than those providing just an "average" customer experience.
Use Surveys to Uncover Problems
Obviously, creating a happy patient base is key to a successful practice. But how do you know if your patients are happy? Well, you ask them—in person, in focus groups, and online. The most effective way to gather this data, however, is through surveys. Surveys are an easy and efficient way to find out where you may be falling short.
And since a study in the Journal of Medical Practice Management found that 96 percent of all patient complaints are related to customer service rather than care or expertise, every person in your practice can be involved in making improvements.
Some of the most common complaints of patients include:
Excessive waiting times
Inadequate communication
Disorganized operations
Last month, I discussed the importance of reducing excessive wait times. You can read that article here. In this post, we will be exploring how to avoid those communication problems that lead to low patient satisfaction.
There are two main areas where communication tends to break down within a practice—between staff members and between the practice and the patient. How can you improve?
Communication within the Office
From the front desk to nurses to doctors and even to the billing department, it is critical that everyone within the practice works as a team to support your patients. Failure to do so leads to errors, confusion, and unhappy patients. Unfortunately, experts estimate that problems take place in 30 percent of all intra-team healthcare communication. There are some ways you can combat poor intra-office communication.
Daily team huddles. A daily huddle meeting is not a full staff meeting. It is a quick (10-15 minute maximum) meeting where each member of your team gives a status report. It's a great way to align your team and know what to expect that day. Do you know an incoming patient is celebrating a birthday? Just graduated? Do you have holes in your schedule? All of these types of issues can be addressed during a quick huddle.
Escalation processes. While critical care specialties have an acute need for escalation processes, every practice can improve their communication by implementing a designated process for difficult or complex situations. Decide which situations in your individual practice may warrant extra care. Lay out a plan for handling and monitoring these situations. Include the way you refer patients to other offices and communication between practices as part of this process.
Use of a standardized communication tool. While your daily huddle is a great way to get everyone together each day, it is also important to have ways to communicate in real time as new issues arise. Healthcare is definitely a dynamic environment—constantly changing throughout the day. The best way to make sure everyone stays on the same page during the busy day is through the use of an instant messaging app to make communication accessible at all times.
Communication Between Provider and Patient
The vast majority of providers work hard to communicate with patients. But the sad truth remains—patients struggle to remember your instructions. One study showed that patients only recalled 40 percent of the information they were given. Even worse, around half of what they did remember was actually remembered wrong. This means that the way information is conveyed to patients is just as important as the actual information communicated. There are a few tips to improving your communication with patients.
Use open-ended questions. When speaking with a patient, make sure to ask questions that leave room for patients to expound on their thoughts. Yes or no questions often leave many things undiscussed.
Read non-verbal cues. Much of the communication that takes place between a patient and their provider occurs through nonverbal communication. So pay close attention to the patient's face and their body language. After explaining something to your patient, do they look confused? Are they worried? If so, there is a good chance they will not follow your instructions. Follow up based on the body language of each patient.
Use the teach-back method. One of the best ways to ensure your patients have a good grasp of the things you've taught them is to ask them to teach you. This may take an extra few minutes, but can have a lasting impact on patient outcomes (and satisfaction!).
Continue communication between visits. Communication does not end when a patient leaves the office. Continue sending educational tips and encouragement through regular newsletters, social media, and email.
Communication is one of (if not THE) most important component of the patient-provider relationship. It is also the cornerstone of the financial success of every practice. Effective communication helps practices and patients better understand each other and develop a closer bond. It makes for not just healthy—but happy—patients.
Solutionreach is a proud sponsor of Healthcare Scene. As the leading provider of patient relationship management solutions, Solutionreach is dedicated to helping practices improve the patient experience while saving time for providers and staff.
Get Fresh Healthcare & IT Stories Delivered Daily
Join thousands of your healthcare & HealthIT peers who subscribe to our daily newsletter.