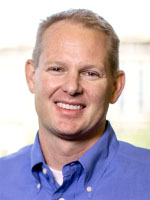 The following is a guest blog post by Jim Higgins, Founder & CEO at Solutionreach. You can follow him on twitter: @higgs77
Experts agree that it is critically important that practices keep their finger on the pulse of patient satisfaction—and one of the best ways to do this is through patient surveys. However, the question remains: what should a practice do if a survey reveals there is a problem?
It is of utmost importance that any issue found in a survey be studied and addressed. Interestingly, the vast majority of patient irritants do not relate to the quality of care at all. In fact, a study in the Journal of Medical Practice Management found that 96 percent of all patient complaints are related to customer service rather than poor care. Some of the biggest complaints include:
Excessive waiting times
Inadequate communication
Disorganized operations
Over the next few months, we will be digging in to each of these topics in depth. Today we will start with the top frustration of patients: excessive wait times. These long wait times, often associated with poor time management, are also some of the major criticisms reported by respondents of the Patient Provider Relationship study. Check out some of these numbers:
Sixty-eight percent of patients say that the wait times in their medical office are not reasonable.
Sixty-six percent say that they have to wait too long to schedule an appointment.
Sixty-eight percent say they feel like messages are not returned in a timely manner.
The problem is only getting worse. Average practice wait times have risen by 30 percent since 2014. Unfortunately, the common patient response to long wait times is simply to change practices. Around one in three patients say they are likely to find a new medical practice in the next couple of years. So how do you reduce long wait times?
Understand how long is too long. Studies have found that about 20 minutes is the maximum amount of time a patient is willing to wait before becoming frustrated. Unfortunately, it is estimated that 53 percent of physicians say patients at their practice typically wait for more than 20 minutes. If you are not sure where you stand in terms of wait time, carefully track your wait times, both in the waiting room and the exam room. There are a variety of programs and apps that can do this for you. Or if you'd prefer to go old-school, you could acquire a supply of timers. When a patient checks in or is taken to the exam room, simply press the START button. Keep an eye on the timers and recognize when a patient has waited longer than is optimal.
Provide clear communication. One of the easiest fixes for long wait times is often overlooked—communication. Eighty-six percent of patients say that if they were told in advance about a long wait time that they would feel less frustrated. So make sure to let patients know if the doctor is running behind schedule. You can also consider shooting off a quick text message to incoming patients if your office is running very late. If you are tracking wait times, make sure to acknowledge the inconvenience and apologize when the wait goes longer than 20 minutes. This would minimize frustration for nearly 70 percent of patients.
Improve front desk workflow. Melanie Michael, lead author of a study that looked at interventions for lowering patient wait times found that one of the critical factors in reducing wait times was the front desk management. She noted, "[At one practice], we found that these people were trying to answer phones, field questions from patients in the waiting room, check patients in, secure insurance info, and many other tasks." Automation of these tasks enables practices to get patients seen by the physician faster and more efficiently. Appointment reminders, scheduling, and check-in are all processes that can (and should) be automated.
Wait times are directly correlated to the satisfaction of patients. If your patient survey finds that people are feeling annoyed about the wait at your office, make changes now. If you wait too long, you may find you have no patients left.
Solutionreach is a proud sponsor of Healthcare Scene. As the leading provider of patient relationship management solutions, Solutionreach is dedicated to helping practices improve the patient experience while saving time for providers and staff.
Get Fresh Healthcare & IT Stories Delivered Daily
Join thousands of your healthcare & HealthIT peers who subscribe to our daily newsletter.