The following is a guest blog post by Jim Higgins, Founder & CEO at Solutionreach. You can follow him on twitter: @higgs77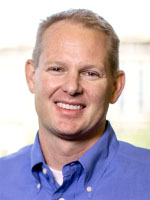 Delivery of high-quality, patient-centered care has become the hallmark of the medical industry. The most commonly used indicators for measuring the quality of care are patient satisfaction and the patient experience. How patients feel about their experience is critical to overall practice success because it has been proven to impact health outcomes, patient retention, and medical malpractice claims.
The emerging standard for measuring patient satisfaction is the use of patient surveys. Patient satisfaction surveys are not only important when required for reimbursement, but also for practices focused on improving their patient-centered care (that should be everyone). A well written survey can be a very powerful and reliable tool. It can provide more information about what is going on in your practice. It demonstrates that your practice is working to improve. It shows patients that quality is your focus.
What are the key reasons that every practice should start implementing patient surveys?
Patient Surveys Increasingly Drive Reimbursement
Because both practice and hospital reimbursement are increasingly tied to health outcomes and patient satisfaction, patient surveys have become the go-to guide for improving the patient experience.
Currently, CMS (the Centers for Medicare and Medicaid Services) uses the Hospital Consumer Assessment of Healthcare Providers and Systems (HCAHPS) survey to measure how patients feel about their hospital experience. They then take those results and compare them to hospitals locally, regionally and nationally and assign them a score. Those scores have been a big part of the Hospital Value-Based Purchasing program for nearly six years.
This past year, we have seen the implementation of MACRA. Under MACRA, physician and hospitals patient satisfaction scores are calculated. By 2019, these scores will impact Medicare reimbursements.
It is highly likely that this trend towards survey-based reimbursement will continue to grow. Even if your practice is not currently required to use patient satisfaction surveys for reimbursement, it is probable that you will at some point in the future. By sending out surveys now, you can get a better handle on changes that need to be made to secure high scores for future reimbursement.
Patient Surveys Increase Profitability
High patient satisfaction levels impact a practice's profitability for reasons beyond just reimbursement. Studies have found a significant correlation between high patient satisfaction and the overall profitability of a practice. Consider this:
A good patient experience significantly lowers your risk of a malpractice suit. In fact, for each drop in satisfaction score, a provider is nearly 22 percent more likely to be hit by a lawsuit.
One surprising effect of an improved patient experience is reduced staff turnover. Because a better patient experience often involves implementing more efficient and effective processes, staff are able to work in a more pleasant environment. One provider saw their turnover rate drop 5 percent after efforts to improve the patient experience.
A good patient experience leads to lower patient turnover. This one is more obvious. Today's consumer-minded patients are looking for a great experience. One study found that practices with poor patient-physician relationships are three times more likely to move to a new practice than those with good patient-physician relationships.
It's easy to see why the use of a patient survey to track and improve the patient experience is quickly becoming best practice. As Joe Greskoviak, president and COO of Press Ganey explained, "We are seeing a shift in the way organizations look at the engagement of their patient populations. The ability to use patient experience as a competitive and strategic differentiator to gain market share is a valuable tool," Mr. Greskoviak said.
Patient Surveys Lead to Quality Improvement
As dozens of studies have found, there is quantifiable evidence that tracking the patient experience leads to quality improvement in multiple ways. These studies have found that:
A good patient experience improves both prevention and disease management. In one study, diabetic patients increased their ability to self-manage their disease and, subsequently, improved their quality of life simply due to a good experience with their provider.
Positive patient experiences lead to a higher likelihood of care adherence for the patient. This is especially true for those with chronic conditions who meet regularly with their provider.
Patients who have a good patient experience and a positive view of their provider have better health outcomes compared to patients that have poor patient experiences. Heart attack patients who were highly satisfied with their practice saw significant improvements over their less satisfied peers one year post-attack.
Understanding how your patients feel through patient satisfaction surveys is an invaluable tool. These surveys can be as important to the success as your healthcare credentials. If implemented and used properly, a patient survey can help you increase profitability, healthcare outcomes, and reimbursement.
Solutionreach is a proud sponsor of Healthcare Scene. As the leading provider of patient relationship management solutions, Solutionreach is dedicated to helping practices improve the patient experience while saving time for providers and staff. Learn more about the Patient-Provider relationship survey here.
Get Fresh Healthcare & IT Stories Delivered Daily
Join thousands of your healthcare & HealthIT peers who subscribe to our daily newsletter.