The following is a guest blog post by Jim Higgins, Founder & CEO at Solutionreach. You can follow him on twitter: @higgs77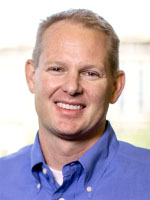 Think about the last time you felt upset at work. What was the root cause? Did you feel ignored? Overlooked? Unappreciated? If so, you are not alone. Studies have found that two out of three workers feel unappreciated at work and 65 percent would prefer a better boss over a pay raise. Everyone wants to feel that they matter. It's simply part of our nature as social beings. This need to feel valued is not restricted to the work environment. In fact, studies find that it extends far beyond the office walls to retail, service, and—yes—healthcare experiences.
The Patient-Provider Relationship Study confirmed this—noting that practices can no longer rely on their excellent clinical care to keep patients coming back. Patient dissatisfaction is at an all-time high, prompting patients across the generations to switch physicians.
Between 43 and 44 percent of millennials and Gen Xers will switch providers in the next few years. It's not just the younger generations, even baby boomers are restless—20 percent are likely to find a new physician in the next three years. While patient dissatisfaction is a complex issue with multiple solutions, one of the easiest and most effective treatments also has the lowest cost to practices—making patients feel valued.
Here are five simple tools a provider can use to help patients feel they are important:
Acknowledge. Nothing makes patients feel like they are on the conveyor belt of medical care more than being ignored. There is a reason the grocery king, Walmart, pays to have people simply greet you as you enter and leave the store. Humans like to be acknowledged. Consider having different front desk staff assigned as the office "greeter" along with their regular duties. A quick, "Welcome John! I'll be right with you" along with a genuine smile can go a surprisingly long way towards patient satisfaction.
Remember. Try to remember small things about each patient. One way is through use of their name. Another great time to show a patient you remember them is on their birthday. Eighty five percent of Americans say that they feel special when others celebrate their birthday. It is easy to automate a personalized birthday email or text message that keeps you connected outside of the office.
Respond. Medical offices are busy. There's no way around it. But when a patient reaches out, it is important to respond as quickly as possible. The ability to two-way text with patients is handy here because it allows you to acknowledge (see #1) a message from an out-of-office patient while still being present with patients in the office.
Listen. It can be easy to brush past comments or questions from patients. In fact, research shows that the average patient is interrupted within 18 seconds of their visit. Instead of assuming that you know what a patient is going to say, wait patiently until they finish speaking. Devote your energy to looking at them and focusing on them while they talk.
Thank. Patients are the reason you are in business. Every position in a medical office is made possible because of patients. During the hectic everyday rush, it can be easy to forget this simple fact. Try shooting off a personal "thank you" email or text (or even a handwritten note). The good news is that research shows that showing gratitude not only improves the well-being of those you thank, but your own well-being as well.
It is often the small things that can make the biggest difference to patient satisfaction. In the era of consumer-centric patients, it is important to help patients feel like more than just another number. Following these five simple steps will bring practices closer to that goal.
Solutionreach is a proud sponsor of Healthcare Scene. As the leading provider of patient relationship management solutions, Solutionreach is dedicated to helping practices improve the patient experience while saving time for providers and staff. Learn more about the Patient-Provider relationship survey here.
Get Fresh Healthcare & IT Stories Delivered Daily
Join thousands of your healthcare & HealthIT peers who subscribe to our daily newsletter.