As I continue sharing a thought provoking image each day this holiday week, I think this image will rub people the wrong way. I know it causes a little bit of pain for me, but I thought it was worth sharing to see what other people think of it. It comes from SD Global Tech: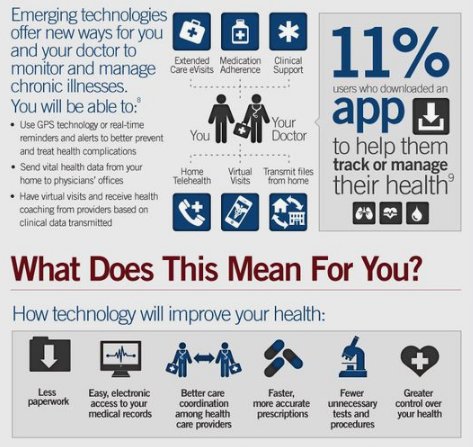 If this graphic doesn't bother you, then you probably haven't been in the EHR and healthcare IT world very long. While I do think that we start to take technology for granted very quickly, I also think that many in healthcare have heard these promises for decades and many of them feel very hollow. It's much better to show an organization that you can really do these things than to share it in an infographic on Twitter.
Granted, this image was shared from a company in Malaysia. I'm not as familiar with healthcare IT in Malaysia. So, maybe this graphic is totally appropriate for their market. Although, I'd be surprised. My international experience has been that every healthcare organization around the world is suffering through very similar challenges.
Get Fresh Healthcare & IT Stories Delivered Daily
Be in good company. Join thousands of healthcare & HealthIT peers who subscribe to Healthcare IT Today.