Two of the biggest buzzwords right now in healthcare are AI and machine learning. The problem is that both of these things are real and are going to impact healthcare in really significant ways, but everyone is using them to apply to everything. Once the industry starts doing that, words lose their meaning.
That said, I still couldn't help but laugh at this AI and machine learning cartoon (Credit to Andrew Richards for sharing this cartoon with me):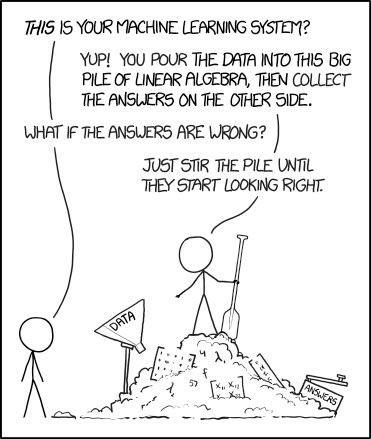 The sad reality is that this is what many companies are doing. They look for the answers they want instead of looking at what answers the data provides. That's a hard concept for many to grasp and takes a real expert to do the latter effectively.
Get Fresh Healthcare & IT Stories Delivered Daily
Be in good company. Join thousands of healthcare & HealthIT peers who subscribe to Healthcare IT Today.