The following is a guest blog post by Jim Higgins, Founder & CEO at Solutionreach. You can follow him on twitter: @higgs77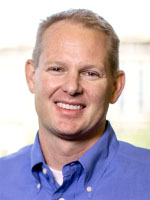 Communication is one of the most time consuming tasks for medical practices. Hundreds of patients need to be contacted on a regular basis. Keeping up can be a challenge. Failing to do so can be damaging to the practice. Modern patients have adopted a consumer-based mentality and are quick to switch practices when it does not live up to their expectations. Communication methods that used to be regarded as personal and engaging are now felt to be invasive and outdated. The stats back it up:
Nineteen percent of people never check their voicemail.
Ninety percent of cell phone users ignore incoming phone calls.
Seventy eight percent of emails are never opened.
What do patients want instead? Texting.
The "Why" Behind the Success of Texting
Today's patients are already savvy texters in their everyday lives and expect to be able to do the same with their medical practices. The Patient-Provider Relationship Study found that 79 percent of patients would like to receive text messages from their doctor and 73 percent want to send a text to their doctor's office. In response, more and more offices are turning to texting. Why is texting so critical to practice success?
It's faster for everyone. The average text message takes just four seconds to send. Compare that to a phone call, in which people talk for at least two minutes. Those two minutes don't include the time spent dialing, waiting for an answer, leaving a message, or following up. Experts estimate that a phone call to schedule an appointment—from start to finish—takes 8.1 minutes. Those minutes add up. For example, if your practice receives 50 incoming phone calls each day, even at just two minutes per call, that's almost two hours spent on the phone. Add to that outbound calls and the hours build even more. Text messages, on the other hand, take only seconds to type and send.
It improves health outcomes. A research study by JAMA Internal Medicine reviewed data from 16 randomized clinical trials and found that texting can double the odds of chronic illness patients sticking to medication adherence. When using text messages as ways to remind patients of appointments and medication needs, they resoundingly respond.
It keeps the schedule full. A text message system can be completely automated—meaning it can send notifications as often as desired. This ensures lower rates of patient no-shows. In addition, when a last-minute cancellation happens, texting is a great way to fill those spots. Patients who want to be seen soon can be put on a waiting list. When someone cancels their appointment, an automated text can be sent to each patient on the waiting list letting them know an appointment has become available. This text takes far less time than calling each person on the waiting list and hoping to reach an available patient in time to rebook the appointment. Your schedule stays full and your revenue increases.
It increases in-office engagement. Freeing up so much time allows front office staff to spend more time where they are needed most—engaging in compassionate care with the patient right in front of them. Extensive research has found that patient-based, compassionate care leads to lower stress levels and burnout for healthcare providers and better health outcomes and satisfaction for patients. This type of care is only made possible, however, when staff members are not talking on the phone all day. Texting frees up this time.
Texting is the norm in almost every aspect of our society, and it is quickly becoming the expectation in the healthcare industry as well. It offers patients an easy way to communicate with your practice and still provide great service to the patients you are serving in your office. Your patients are happy with the way your practice communicates, you reduce the amount of time spent on phone calls, and—most importantly—your practice continues to grow.
Solutionreach is a proud sponsor of Healthcare Scene. As the leading provider of patient relationship management solutions, Solutionreach is dedicated to helping practices improve the patient experience while saving time for providers and staff. Learn more about the Patient-Provider relationship survey here.
Get Fresh Healthcare & IT Stories Delivered Daily
Join thousands of your healthcare & HealthIT peers who subscribe to our daily newsletter.