The following is a guest blog post by Jim Higgins, Founder & CEO at Solutionreach. You can follow him on twitter: @higgs77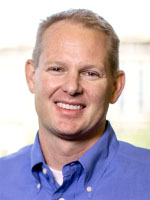 With the growing pressure of increasingly complex healthcare regulations, malpractice litigation, and expectations of quality care, modern-day medical practices face an unprecedented set of challenges when it comes to running a successful practice.
Throw in marketing, billing, scheduling, appointment reminders, and all of the other day-to-day aspects of running a practice, and many practices are maxed out.
But while practices are busy juggling this growing number of expectations, patient satisfaction has been falling.
Today's patients have become accustomed to a buyer-centered approach in nearly every industry. Likewise, they expect the same from their healthcare professionals. Unfortunately, many practices have been slow to adapt.
The Patient-Provider Relationship Study recently found that the average medical provider with a panel of 2,000 patients could lose around 700 patients in the next couple of years. A large number of these patients are leaving due to dissatisfaction with their experience at a practice.
Much of the growing dissatisfaction from patients is in relation to practices not offering the services and technology that they have come to expect. Experts warn that the medical field lags behind every other industry in the adoption of new technology. This inevitably leads to a gap between what patients expect from their medical practice and what practices actually offer.
Perform a thorough gap assessment
According to the study, 60 percent of patients are not completely satisfied with practice logistics such as appointment scheduling, reminders, and communication. In fact, logistics is the area in which patients have the greatest overall dissatisfaction with their practice.
It is important that practices both understand what patients want the most and then complete an assessment to determine areas that need improvement.
The Patient-Provider Relationship Study found that patients want many additional touchpoints, including:
Text appointment reminders
Appointment alerts by email
Appointment alerts by text
Being able to text message back and forth with the practice
Allowing patients to initiate text messages to the practice
Unfortunately, a large number of practices do not offer these services. The following chart highlights how many practices offer each of these services, compared to a goal of 100 percent implementation.
With the majority of patients expressing dissatisfaction with the logistics offered by their medical practice, it is clear that changes need to be made. This requires the implementation of new, or more robust, technology.
Implement technology without distress
Practices want to be more efficient and provide an improved patient experience, but the fear of making the wrong choices around new technology can hold them back. Each of the aforementioned services have the potential to either improve processes and efficiency or make them more difficult. The outcome depends on the practice's ability to carefully assess each piece of technology before moving forward.
There are steps you can take to eliminate some of the risk when choosing a new technology. One of the most important things you can do is to ask right questions before and during the selection process. Consider the following:
Who will be impacted by this change?
How will the technology affect your current workflow?
Is the technology compatible with your current systems?
Will the technology meet current and future compliance requirements?
What will the implementation process include?
How have other offices felt about the technology?
What type of on-going customer service and training does the company offer?
When it comes to achieving high levels of patient satisfaction, it is critical that practices bridge the gap between what patients want and what is currently being offered. After performing a gap assessment and carefully vetting available technology, practices will be able to move forward in a way that will reduce the load on employees, create meaningful improvements in the practice, and boost the bottom line.
Solutionreach is a proud sponsor of Healthcare Scene. As the leading provider of patient relationship management solutions, Solutionreach is dedicated to helping practices improve the patient experience while saving time for providers and staff. Learn more about the Patient-Provider relationship survey here.
Get Fresh Healthcare & IT Stories Delivered Daily
Join thousands of your healthcare & HealthIT peers who subscribe to our daily newsletter.