The following is a guest blog post by Jim Higgins, Founder & CEO at Solutionreach. You can follow him on twitter: @higgs77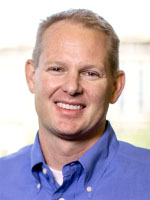 If you walked into the average medical practice on any given day, you would see patients ranging in age from 1 to 101. Understanding and adapting to the needs of such a diverse group of patients is challenging. Many offices are struggling with this, and patient dissatisfaction is at an all-time high.
In the Patient-Provider Relationship Study, recently commissioned by Solutionreach, researchers found that one in three patients are likely to switch practices within the next couple of years.
The question is why. What is happening to patient loyalty? And more importantly—what can medical offices do to stem the tide?
In addition to studying patient switching preferences, the study also examined the dynamics of generational satisfaction and preferences, posing the following questions:
What impact does age have on patient satisfaction and retention?
What role does it play in patient loyalty?
Which services create satisfaction for the different generations?
A Closer Look at How Age Impacts Patient Satisfaction
To better understand how age impacts patient retention, it is important to take a closer look at the results from each of the key age groups.

Millennials—Satisfaction levels among the youngest cohort were dismal. Millennials are the least satisfied with all aspects of the practice, including the doctor, office team, and practice logistics. In fact, a stunning 81 percent say that they are not completely satisfied with their medical office. Unsurprisingly, millennials are also extremely likely to switch practices in the upcoming years. Nearly half—46 percent—of millennials say they will probably move on to a new medical practice in the next couple of years.
Gen X—The satisfaction levels of Gen Xers lies somewhere between millennials and boomers. The numbers are still concerning, however. Two out of three Gen Xers are not satisfied with their medical office. Around 35 percent say they will probably change practices in the near future.
Baby Boomers—While millennials are three times more likely to switch providers than boomers, there are still a significant number of unhappy patients in this demographic. Nearly 60 percent of boomers are not completely satisfied with their medical office and one in five will switch practices in the near future.
Regardless Of Age—Technology Boosts Patient Satisfaction
It's easy to assume that everyone who moves on to a new practice does so because they move or change insurance providers. The truth is a growing number are switching for other reasons.
Why are they so dissatisfied?
Picture the average patient in your mind. What characteristics about them have changed over the past few decades?
The biggest thing is that we have become unbelievably attached to technology—it's rare to find any of us without either a phone, tablet, or computer. We use technology for virtually everything.
This is the area in which medical practices are struggling to keep up. Solutionreach's study found that this is the exact category in which patients are least satisfied with their medical office. This is true regardless of age. Millennials, Gen Xers, and baby boomers all want more technology.
The biggest gap between what patients want and what medical practices offer is around texting. Texting has been the most used form of communication for over a decade now, but according to the survey less than 30 percent of practices offer any texting options. Today, every office should be able to:
Send a text—94 percent of millennials and 87 percent of Gen Xers want to receive texts from your office. But it's not just the "youngsters." Two out of three baby boomers also want you to text them.
Receive a text—While some offices have started sending out reminder texts, far fewer actually have the ability to have a patient initiate text messaging through the office number. Eighty-seven percent of millennials and seventy-nine percent of Gen Xers say that they want to be able to text their doctor. Once again, boomers are also on board—58 percent say they want to send a text to their medical practice.
Today's patient lives are completely intertwined with technology. Medical practices will need to adapt to using technology in new ways to connect with patients or risk losing one in three patients in the coming two years.
Solutionreach is a proud sponsor of Healthcare Scene. As the leading provider of patient relationship management solutions, Solutionreach is dedicated to helping practices improve the patient experience while saving time for providers and staff. Learn more about the Patient-Provider relationship survey here.
Get Fresh Healthcare & IT Stories Delivered Daily
Join thousands of your healthcare & HealthIT peers who subscribe to our daily newsletter.