The following is a guest blog post by Jim Higgins, Founder & CEO at Solutionreach. You can follow him on twitter: @higgs77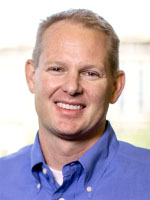 A new study shows that patients have just about had it with poor practice logistics—things like communication, scheduling, and accessibility. There have certainly been signs this was coming for quite some time, but now the data shows patients really are getting fed up with not having some of the same basic tools they have in service and retail interactions.
The Patient-Provider Relationship Study, which was conducted by Solutionreach, surveyed over 2,000 patients about their recent experiences with different types of providers. Over 500 of those who responded had seen a primary care provider in the past year and were asked questions about that interaction. The questions focused on satisfaction with the provider, their staff, and the practice in general as well as likelihood of switching providers and preferences around communication and accessibility.
The results were pretty stunning. Only 35 percent of patients were completely satisfied with their primary care provider and thirty-four percent of patients said they were considering switching primary care providers in the next couple of years. In addition, 12 percent had switched in the past year. And, quite a few left for reasons other than things like changing insurance or moving. Just under 40 percent of those who had switched said they left because of customer service and experience issues. The problems they listed included:
Feeling more like a number than a person
Trouble getting appointments
Poor communication with/from the staff
The staff were not friendly
Not satisfied with the staff (other than the provider)
These are very fixable issues. We're talking almost entirely about the personal perceptions of patients about their interactions with staff, with just a couple exceptions. And those exceptions have largely to do with communication and access, which are also pretty manageable things to change.
You can improve communication and appointment scheduling, and with the right technology, you can do it in a way that feels more personal as well. Not surprisingly many patients want to schedule appointments online and they want options for email and text for communications like reminders. In fact, 79 percent of patients said they wanted text messages from their primary care providers.
It's important to note that these things don't just improve the patient experience outside the practice, they save time for staff, which means a better experience when patients are in the practice. So why are providers so hesitant to invest in tools that can fix this problem?
To some degree, it appears to be about fears that these investments won't pay off—in added reimbursement or return on investment (ROI) from savings. In a study conducted by HIMSS in 2015, providers cited time constraints and lack of reimbursement as barriers to improving patient engagement. The truth is many of the things that fall under "engagement" can also be seen as "customer service," and patients want better customer service. In another study conducted by MicKinsey, patients said they had similar expectations of service from healthcare providers and non-healthcare companies.
While there will never be added reimbursement for smiling or greeting patients by name, there are some clear areas of ROI that can make up for that. Email and text reminders have been shown to reduce no-shows by 30 to 50 percent, saving the average primary care practice about $40,000 a year. Online appointment scheduling not only saves the practice on scheduling calls, which generally take four to eight minutes, but it can also help patients find earlier appointments, shortening wait times.
For providers who worry that texting with patients will suck up more time with no reimbursement, there is hope as well. Texts take only about four seconds on average while the average call is more like two or more. Also, texts can be responded to at the convenience of providers and staff. There is no need to play phone tag, which is a waste of time for everyone.
When it comes to reimbursement for engagement and service activities, it's time to think bigger picture. Reimbursement can be time saved. It can be patients retained. It can be increased compliance or fewer phone calls. There are a lot of ways a better patient experience can translate into a better bottom line.
Solutionreach is a proud sponsor of Healthcare Scene. As the leading provider of patient relationship management solutions, Solutionreach is dedicated to helping practices improve the patient experience while saving time for providers and staff. Learn more about the Patient-Provider relationship survey here.
Get Fresh Healthcare & IT Stories Delivered Daily
Join thousands of your healthcare & HealthIT peers who subscribe to our daily newsletter.