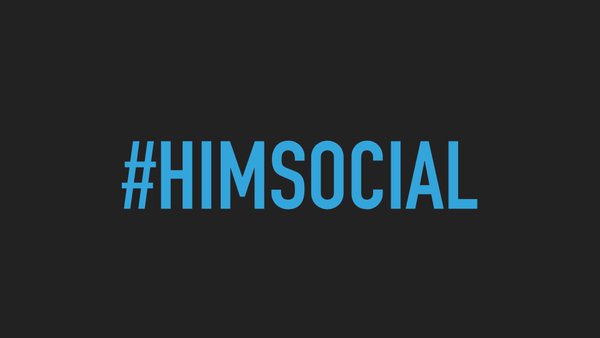 The Health IT space has a social community hash tag around #HITsm I propose HIM does the same around #HIMSOCIAL pic.twitter.com/OOVXrZ2jtD

— Brad Justus (@Brad_Justus) April 3, 2016

I think this is a great idea by Brad Justus to bring together the HIM community on social media. We've seen such amazing benefits from the communities that have been created around the #HITsm #hcsm and #hcldr hashtags (to name just a few).
In response to Brad's tweet, some people suggested that the HIM and HIT communities are very similar and that maybe there shouldn't be two communities. While I agree that many of the topics discussed by the HIM and HIT communities are the same, the people involved in both communities doesn't overlap all that much. Most HIT professionals don't see themselves as HIM professionals and vice versa. Maybe they should, but that's a topic for another discussion.
Like Brad, I've had a chance to spend quite a bit of time at AHIMA and other HIM related events and it's definitely a distinct community that looks at the challenges of health information management from a unique perspective. That's why I think the #HIMSocial tag could do very well.
There are a few challenges to creating a community around the #HIMSocial tag. First, there is kind of already a community of HIM professionals that use the AHIMA hashtag. Although, I think the #HIMSocial tag would feel a little more inclusive and even create an opportunity for collaboration with the health IT community. Second, there are still a lot in the HIM community that don't want to take part in social media like Twitter. There are some incredible exceptions, but speaking generally there are still a lot of HIM professionals that aren't likely to take part in social media. No doubt that will continue to change.
If you're part of the HIM (Health Information Management) profession, take a second to check out the #HIMSocial hashtag and send some tweets to contribute to the community.
Get Fresh Healthcare & IT Stories Delivered Daily
Be in good company. Join thousands of healthcare & HealthIT peers who subscribe to Healthcare IT Today.