I recently came across this graphic which tries to illustrate the components of population health management. I like the components they've listed around the outside, but I thought the center section was the most interesting. All of us in healthcare need to think about how we take population health management and incorporate it into a shared vision of what we want to accomplish. One thing is certain to me, population health management isn't going to happen if we all stay in our silos.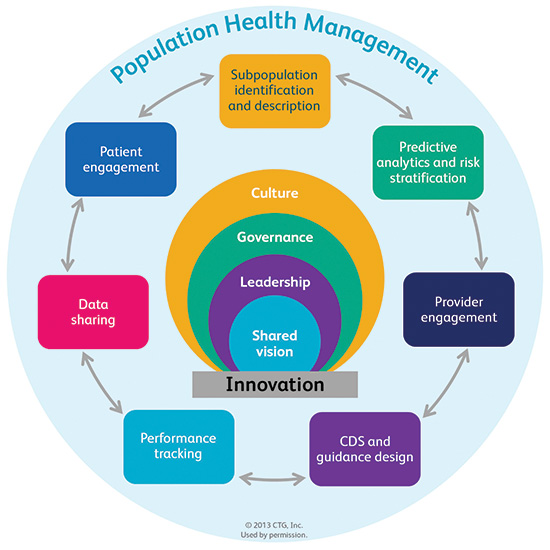 SOURCE: CTG Health Solutions and Clinovations. "Population Health Management: Leveraging Data and Analytics to Achieve Value." 2012.
What do you think of the components of this graphic? Is there anything missing from it?
Get Fresh Healthcare & IT Stories Delivered Daily
Be in good company. Join thousands of healthcare & HealthIT peers who subscribe to Healthcare IT Today.