NueMD has recently launched what they're calling their ICD-10 Training Lab. To be honest, I wasn't sure what to expect when they sent it over to me. They told me it was a free ICD-10 training lab. With ICD-10 breathing down our necks, I was interested to see what they'd put together.
If you're looking for a full scale ICD-10 training course, then this isn't it. I asked my HIM Manager friend, Erin Head, on Twitter about the training and she replied that "It's very basic level but a good start. Still need to know how to code. Nice mobile view."
Erin brings up a fine point. The ICD-10 training lab is not going to teach you to code. I don't think that was NueMD's intent. I think their intent was to provide a tool for those who already understand coding to be able to learn some of the new ICD-10 codes. In fact, since they've broken it out into specialties, my guess is that they really hope this ICD-10 training lab will help doctors to get up to speed on the most common new ICD-10 codes for their specialty.
My favorite part of the ICD-10 training lab is the ICD-10 Training games: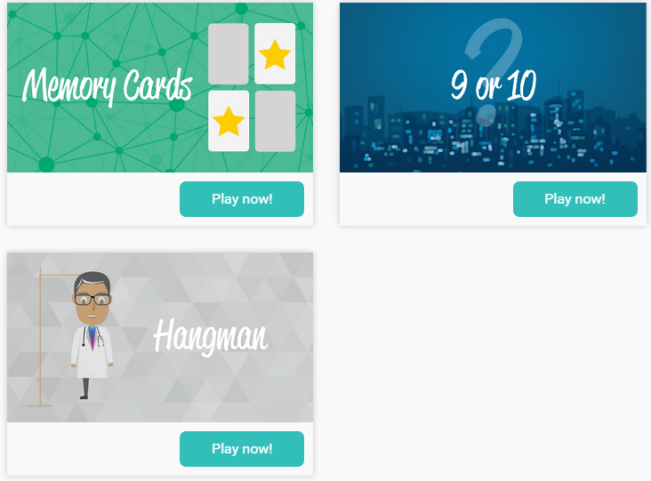 What's better than a game to learn something? Plus, when you're trying to memorize something, repetition is a real key to learning. Games are great at providing a fun way to get in your repetitions.
The ICD-10 training lab also includes an ICD-10 code lookup. You can tell they've put in quite a bit of effort to make their ICD-10 code search work quite well. Although, it's still just an ICD-10 code search. Something that should be incorporated in most EHR systems.
Get Fresh Healthcare & IT Stories Delivered Daily
Join thousands of your healthcare & HealthIT peers who subscribe to our daily newsletter.