The following is a guest blog post by Harold R Gibson, Chief Financial Officer at M-Scribe Technologies, LLC.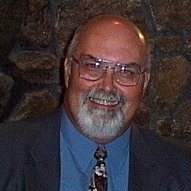 A full-service medical billing company does more than code and file medical insurance claims. While that may still make up the bulk of a company's output, a good medical billing company should offer additional services to help a practice achieve both profitability and compliance goals. Look for the following main features in a medical billing company:
With the transition from ICD-9 to the new ICD-10 coding system in place, a billing company's coding, billing and other EHR staff should be trained and experienced to ensure optimum accuracy – the foundation of compliance, and therefore improved timely payment. Since many practices have less time or budget for training billing staff in all aspects of the newer, more complex coding system, it falls to the medical claims processing service to fill in any gaps in the EHR process. A company which carefully monitors the EHR content entered will improve the accuracy of the codes and therefore ensure better compliance and payment as well as lessen the chances of an audit. Duplicate claims, payments included in a previously-billed service or procedure already adjudicated and non-covered charges are some of the most common reasons for claim denials. Make sure your practice doesn't make these billing mistakes by letting a professional medical billing services company handle the workload.
Accurate medical documentation is critical to having claims paid on time, with no rejection due to errors or incomplete filings. This is especially true of Medicare claims, whereby a Certificate of Medical Necessity and other required documentation must be correct and current to merit payment without multiple resubmissions. The right medical billing services company should use  technology and experience when entering only claim-relevant content data, correct procedure (CPT) and diagnosis codes (ICD-9 and ICD-10). These should then be entered into the EHR charts, providing convenience, increased efficiency and cost reduction.
Specialty-specific billing services are available to group practices and clinics as well as individual physicians. Whether your practice uses billings systems such as eClinicalWorks, Greenway, Kareo, NextGen or other popular systems, the right service should be able to help. Whether your practice specializes in Surgical, Dermatology, Nephrology, Orthopedic, Radiology or anything else this should not be a problem for your billing provider. As a bonus, full-service billing companies can provide other services to you, including patient scheduling, verification of eligibility, performing patient demographics, coding and claims submission.
Pre-RAC audit-related support: Complying with the complexities of Medicare and Medicaid regulations can be challenging even for an experienced billing staff in many practices – even more so for smaller or solo practitioners, who often have just one or two staffers handing billing as well as other duties. On the other hand, offering pre-audit support can be tricky for smaller, less experienced billing companies.  An experienced medical billing company can help with preparing a pre-audit checklist to supply requested audit information.
Training webinars for billing and coding staff are another service designed to reduce the chance of errors caused by unfamiliarity with the new coding system as well as keeping abreast of regulatory and other changes. Offered free of charge, these webinars explore the history of ICDs, a comparison of ICD-9 and ICD-10, coding guidelines and formats as well as a step-by-step plan for implementation. These webinars can help solve the dilemma of not enough time or money to send busy staff to expensive, days-long ICD-10 training classes.
If you are looking for a medical billing company, it is important to choose a company that houses the above five features and remember to look for a company that will help with profitability and compliance goals.
About Harold R Gibson
Harold R Gibson is the Chief Financial Officer at M-Scribe Technologies, LLC, an accomplished healthcare professional with extensive experience in the medical billing and coding industry. You can find him on Twitter @mscribetech. He is interested to get your feedback/suggestions. Please email him at H.Gibson@m-scribe.com.
Get Fresh Healthcare & IT Stories Delivered Daily
Join thousands of your healthcare & HealthIT peers who subscribe to our daily newsletter.