The following is a guest blog post by Ben Quirk, CEO of Quirk Healthcare Solutions.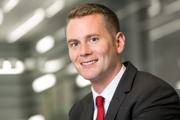 In some ways, 2014 turned out to be not quite as cataclysmic. The early announcement of delaying the adoption of ICD-10 and the more recent announcement to allow hospitals/CAHs and Eligible Professionals participating in CMS' Meaningful Use programs to attest using their existing Certified Electronic Health Record Technology (CEHRT) took the pressure off healthcare providers scrambling to upgrade their CEHRT to a version that was both ICD-10 and MU-compliant. However, this is only a temporary reprieve through the end of 2014 and there are other priorities that must be addressed before the year ends.
Navigating the ever-evolving healthcare environment will seem much less daunting if you focus on these four areas:
Meaningful Use
Value-Based Payment Modifiers
Transparency
Open Enrollment for ACA
Meaningful Use (MU)
If you were not able to upgrade to the 2014 Edition EHR, you will still be able to attest for MU using 2013 criteria. This provides reprieve from the 2014 criteria that requires the implementation of and patient enrollment in a patient portal.
In order to be MU-ready, your organization must proactively:
Determine your strategy based on the final rule. Gather data and be prepared to attest for MU by the deadline for the MU program you participate in..
Create an audit binder which should include screenshots of required EHR configuration during the reporting period. Should you get an audit 2 years from now, you can refer to this binder for accurate information.
Prepare a statement citing why you should be allowed to opt out of those MU measures that you think do not pertain to your practice. Auditors will ask for this on any audit preformed.
All organizations should be prepared to start collecting data for MU 2 by January 1, 2015. This includes having a strategy around the implementation of a patient portal and patient enrollment, sharing data amongst community and other healthcare providers, and radiology interfaces.
Value-Based Payment Modifier
The current Value Based Payment Modifier for providers who serve Medicare beneficiaries is a descendent of the Physician Quality Reporting System (PQRS). It is a way to keep the ACA cost-neutral, but there are some important things you need to know about this newer system. Value-Based Payment Modifier takes claims, Meaningful Use, and physician quality data and rates the quality of care you provide against your peers. Consequently,
When you report your Clinical Quality Measures or any clinical data to CMS, make sure your thresholds demonstrate that your practice is providing high quality care.
If your practice suffered from vendor problems with data accuracy in the past, this should be fixed.
Transparency
Transparency is something all providers should be aware of. Although available only in a few markets right now, all patients will soon be able to look up information about physicians before deciding where they would like to have their medical procedures done. For instance, if a patient decides to have an ACL repair, s/he can go online to compare exact costs and quality measures (based on the Patient Quality Reporting System) for ACL repair. Practices need to be aware that their prices and quality are being reported publicly. The implications go beyond losing reimbursement. You can actually be delisted from an insurance network. To ensure that your practice remains a viable option for patients:
Market your own practice and post your own prices.
Make sure you are reporting good quality data.
Use sources such as MGMA or OPTUM to see what providers in your area are charging and how you compare.
Determine how your reimbursement ranks vs. your competitors on the Medicare website and ensure data accuracy.
Open Enrollment for the ACA
November 15 marks the beginning of the second Open Enrollment period for the Affordable Care Act and there is no indication that this time around will be any easier than the first. Patients will be choosing plans, dealing with things very unfamiliar, and perhaps unaffordable, to them, like deductibles. This directly impacts clinics and the bottom line, especially with those patients who cannot pay their share of the costs. Last year, patients became the number one payor for many practices, even more than insurance companies, because so much revenue came from deductibles. That all resets January 1, but there are things you can do to avoid a possibly painful Q1 of 2015:
Check and confirm all patients' eligibility, what plan they are on, and what their deductible is prior to their scheduled appointment, preferably through an automatic batch eligibility service. Keep this information in the practice management system.
Notify patients about their deductibles before they come into the clinic, and make sure to collect payments upfront, or keep a card on file.
The healthcare industry as we knew it for the past many years has ceased to exist. As we move into a new era of integrated delivery systems and a greater emphasis on value-based rather than volume-based reimbursements, the industry is going to remain in a state of flux before it stabilizes once again. The only way organizations are going to survive in this shifting landscape is by anticipating and planning for the next change so that they can stay ahead of the curve. The more an organization knows, the better it can be prepared to confront any potentially negative impact of the ever-evolving nature of the industry.
About Ben Quirk
Ben Quirk is CEO of Quirk Healthcare Solutions, a consulting firm specializing in EHR strategic management, workflow optimization, systems development, and training. The company's clients have enjoyed remarkable success, including award of the Medicare Advantage 5-star rating. Quirk Healthcare presents a weekly webinar series, Insights, to inform clients and the general public about government programs and industry trends. Mr. Quirk is also Executive Director of the Quirk Healthcare Foundation, a learning institution which fosters innovation in the healthcare industry.
Get Fresh Healthcare & IT Stories Delivered Daily
Be in good company. Join thousands of healthcare & HealthIT peers who subscribe to Healthcare IT Today.