Transaction addresses demand for improved reimbursement management tools; simplifies "up-front" payment processes for providers and their patients
JACKSONVILLE, Fla.–(BUSINESS WIRE)– Availity, one of the nation's leading health information networks, today announced it has acquired Nashville, Tennessee-based RevPoint Healthcare Technologies, an innovative provider of revenue cycle tools that increase patient collections at the beginning of the revenue cycle process.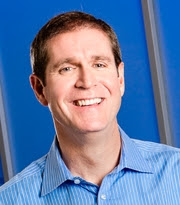 Russ Thomas, Availity CEO (Photo: Business Wire)
Unlike traditional collection tools developed to support the end of the revenue cycle, the RevPoint solution focuses on the front office – where it matters most – enabling an increase in patient payments before the patient visit. The acquisition expands Availity's ability to satisfy one of the provider market's top pain points: more timely and consistent cash flow. Improved cash flow is especially critical as the popularity of high deductible health plans means more of the payment responsibility moves to patients, and thus physicians, to ensure timely payment. The acquisition also accelerates Availity's reach into the hospital and health system sectors, while deepening its capabilities to meet the demands of an evolving revenue cycle.
"Health care is transforming quickly, and with it the revenue cycle process is changing dramatically for providers," said Russ Thomas, Availity CEO. "With patient financial responsibility on the rise, a wave of new payment models in the market, and increased pressure to reduce operating costs, providers must be able to accelerate their patient collections earlier to maintain a healthy cash flow. The tools developed by RevPoint make that possible by facilitating an integrated and automated workflow for up-front patient collections, enabling us to deliver an even more powerful solution to our customers."
Availity's deep expertise in provider workflows supporting the billing and reimbursement processes will be enhanced with RevPoint's experience in early-cycle reimbursement, enabling Availity to offer customers enhanced patient access tools for improving business performance.
"We are very excited about joining Availity," said Hal Andrews, Chief Executive Officer for RevPoint. "Their relentless focus on delivering high-value solutions that simplify the provider revenue cycle is a perfect complement to RevPoint's capabilities. Coming together with them is a real win for both our companies and our customers."
RevPoint will operate under the Availity brand as part of its revenue cycle management suite of solutions and will continue to be run out of Nashville. "We look forward to building a strong presence in the Nashville market, which has been a hub of innovation and leadership in health care," said Thomas.
Brentwood Capital Advisors LLC served as the exclusive financial advisor to RevPoint in this transaction. Terms of the arrangement are not being disclosed.
Get Fresh Healthcare & IT Stories Delivered Daily
Join thousands of your healthcare & HealthIT peers who subscribe to our daily newsletter.