Everyone generally knows my feelings about KLAS, but it is a data point that many in healthcare IT still use (likely because there's nothing better). With that usually disclaimer, I was intrigued by this EMR Market Share graphic that Intersystems shared. I particularly liked that it looked at the Global EMR market share. I'd seen a lot more action from Epic globally, but I'd wondered how they'd been doing. Seems like they're still at the beginning with Intersystems and Siemens leading the way globally.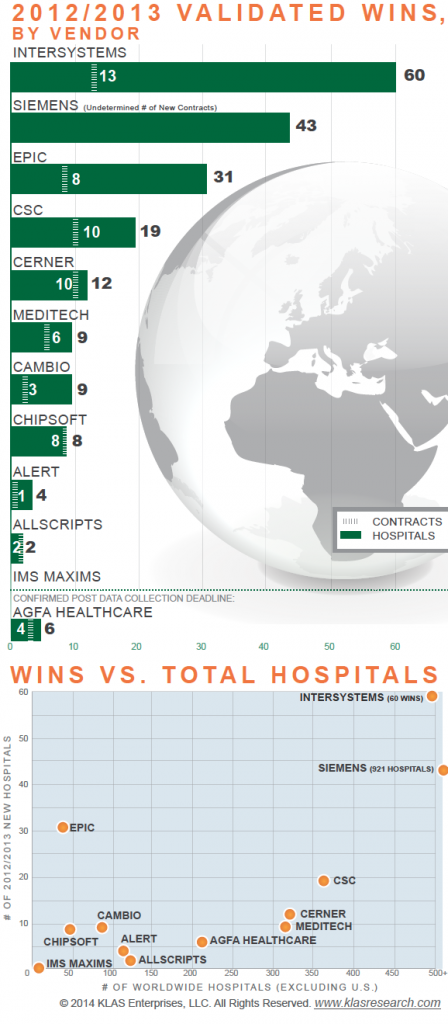 Get Fresh Healthcare & IT Stories Delivered Daily
Be in good company. Join thousands of healthcare & HealthIT peers who subscribe to Healthcare IT Today.