The following infographic seemed fitting since in two weeks I'll be attending the AARP Life@50+ event in Las Vegas. It looks to be a really interesting event with a lot of great healthcare technology that can benefit seniors. I'll be sure to report back on what I find. Until then, check out this infographic on seniors and technology.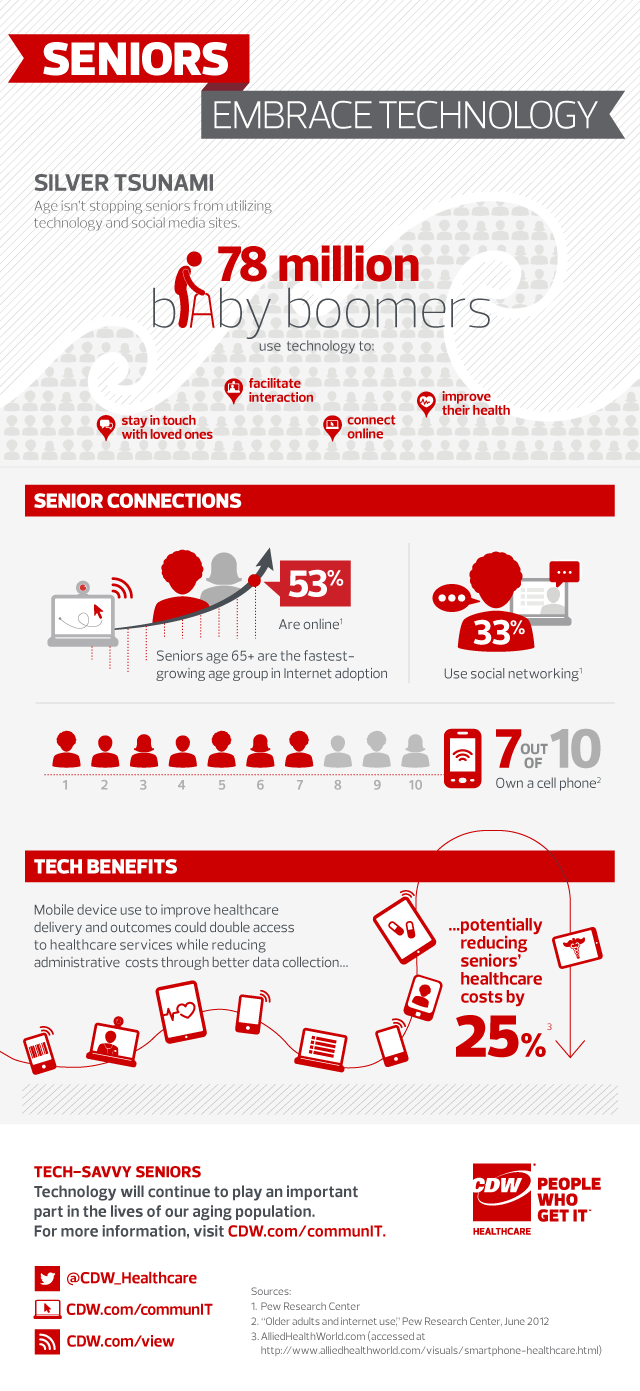 Get Fresh Healthcare & IT Stories Delivered Daily
Be in good company. Join thousands of healthcare & HealthIT peers who subscribe to Healthcare IT Today.