I thought it would be fun to get to know some of the various personalities in the #HITsm community. @HealthcareWen is one of the great ones. With HIMSS 2013 started today, I think it's perfect timing to highlight Dr. Wen. There is no one better to follow than her if you want to learn what she's learning at HIMSS.
TELL US ABOUT YOURSELF:
I love the intersection of technology, business, policy, healthcare & social services. I enjoy figuring out high-level policy and strategic business goals, and then translating them into operational processes and product designs. I'm always thinking about "what is the best way to leverage technology?" for each situation, but realize that technology alone is usually an insufficient solution.
WHAT ARE YOU WORKING ON?
Lately I've been working on several small projects while completing a Global Executive MBA program at IE Business School — a program I highly recommend to others, by the way. I'm working with a hospice and homecare agency on EHR vendor selection and culture change to value decisions based on real-time data. I'm advising several medical software startups on product development—particularly on issues related to user experience, data structure, and strategy. I'm also helping several large nonprofit organizations that serve seniors and other underserved populations with understanding and adapting their strategy to the implications of healthcare reform, data availability, technology, and social media. And ever since Hurricane Sandy, I've been actively discussing how can technology and new media be leveraged to better prepare and respond to future emergencies with various community based organizations, government representatives, and medical providers.
Additionally, I see patients part-time by doing house calls. I love house calls because one can reach the sickest of patients – the patients who have the toughest time getting to their doctors' offices. Seeing how patients live provides important clues about barriers to health and ways to personalize solutions. House calls and technology may seem like an odd combination of interests, but as Atul Gawande's Hot Spotters article pointed out, the two complement each other in the goal to help the highest risk patients.
WHEN DID YOU GET INVOLVED IN SOCIAL MEDIA? WHAT GOT YOU STARTED WITH IT?
I've been on Facebook casually for years, mostly to share vacation and hobby photos with my family and to keep in touch with old friends.
I joined LinkedIn a couple years ago and it has been an invaluable tool to keep in touch with and find professional contacts. The search tool is especially useful when I am looking for people with specific expertise or geographic base. There are many interesting discussion Groups on LinkedIn, but I haven't had time lately to read and interact with them.
Meetup has likewise been a useful site to find and create local affinity groups for in-person networking.
I didn't consider myself "active" on social media until I started to actively use Twitter. I began using Twitter in 2011 to raise public awareness of the need for innovation in healthcare delivery, payment policy, patient engagement, and senior services. There seemed to be a lack of understanding about healthcare and aging, so I wanted to share some ideas as food for thought about tough topics.
WHAT BENEFITS HAVE YOU RECEIVED FROM SOCIAL MEDIA?
When I first started using Twitter, I really wasn't expecting to get much out of it – I thought it would just be a chore to find and broadcast an article every once in a while. But then I realized it's an incredibly powerful tool to find and engage other people that are likeminded or have different perspectives. It amazes me how Twitter brings together strangers and disparate stakeholders (such as patients, clinicians, technologists, and business executives) to dialogue about the evolving challenges of healthcare, technology, and society.
Personally, I have learned so much from the Twitter community – about topics that I was already passionate about – and introducing me to "new" concepts such as crowdsourcing, open data, and social enterprise. I love how Twitter enables serendipitous discovery of new gems, and appreciate the generosity of my Twitter friends who forward me interesting articles.
Beyond sharing articles and conversations, I've seen how Twitter and LinkedIn have been vital at connecting people with needs to relevant resources. For example, I remember the day after Hurricane Sandy I was volunteering in a shelter – the most needed item was dry socks, so I tweeted about it; I was stunned to learn an hour later someone anonymously dropped off a box of hundreds of brand new socks. This is just one small example of the larger potential that social media has to share info and resources.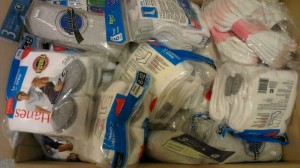 Twitter and LinkedIn have also led to the unexpected benefits of job offers, project collaborators, and speaking engagements. So Social Media has been indispensably valuable to me personally and professionally.
LOOKING AT THE WORLD OF HEALTHCARE IT, WHAT DO YOU SEE AS THE MOST IMPORTANT THINGS HAPPENING TODAY?
Lack of true data interoperability among different EHR's and other healthcare applications is a key problem hindering health innovation and creating wasteful spending. Also, managed care utilization data, user-generated sensor data, and genomic data haven't been integrated with provider clinical data. I think real-time, user-friendly views that combine these data sources are needed to optimize day-to-day clinical decisions, long term business planning, and operationalizing new payment models such as ACO's.
Besides data interoperability and integration, usability and workflow are super-important in health I.T. but often neglected by vendors. EHR's, patient apps, and other software programs need to be designed with a user interface that is intuitive and convenient to use. Any software or technology implementation needs to consider the impact on workflow and redesign processes to avoid new bottlenecks.
AS A DOCTOR, WHAT'S YOUR VIEW ON THE IDEA OF "PRESCRIBING" MOBILE HEALTH APPS?
I think there is potential for some mobile health apps to be very useful to patients and physicians. However, most physicians and patients find it overwhelming to choose the "best" app for their patient's situation. There are too many apps right now that do similar things, or only have a partial set of features, or only target one specific disease. If a patient has Crohn's, diabetes, and headaches – what is the best app for him? App developers should think about how to make apps better than what already exists by including comprehensive features that are easy to use for patients, caregivers, and providers… this may mean partnering with and enhancing existing products instead of separately developing the 101st medication tracker app, pain tracker app, diet app, etc.
AS SOMEONE WHO FOCUSES ON THE AGING POPULATION, WHAT'S IT GOING TO TAKE TO BRING HEALTH IT TO THE OLDER GENERATION OF PATIENTS?
Contrary to popular misconception, age is not the biggest barrier to technology adoption: usability is. Software and physical products need to be intuitive, user-friendly, and make people's lives easier by solving real problems. Technology needs to integrate into the "workflow" of people's daily lives, or else it's a nuisance to use. Some special considerations when designing for older adults is keeping in mind some may have trouble with limited vision, tactile sense, or physical range of motion. These don't preclude older adults from using technology – if technology is designed with these users in mind. I think companies designing for seniors have a lot to learn from the field of developmental disabilities that has a long tradition of inventing assistive technology. The good news is that increasingly more companies are taking human centered design approaches more seriously.
IF YOU COULD WAKE UP TOMORROW AND HAVE ONE PART OF HEALTHCARE SOLVED, WHAT WOULD IT BE?
I would change the way that healthcare gets paid for so that good care gets rewarded. Instead of paying hospitals for how many tests and surgeries are done, payments should reflect smart clinical decision making and coordination of care.
I would also love to see different data sources integrated into one application that can display the data in ways that are meaningful to different users, e.g. data views for patients, clinicians, and administrative users.
ANY FINAL THOUGHTS?
I hope policymakers, administrators, and developers always keep in mind the end-users' needs and perspective (whether that's a patient, caregiver, clinician, or anyone else).
Get Fresh Healthcare & IT Stories Delivered Daily
Be in good company. Join thousands of healthcare & HealthIT peers who subscribe to Healthcare IT Today.