In case you missed it, I wrote an entertaining (at least I thought it was) post about some of the amazingly specific ICD-10 codes that are out there. I'm headed to AHIMA which starts on Sunday and I've had a preview of a vendor, @coniferhealth, capitalizing on some of these codes with some stickers they're handing out. I'll embed a picture of one of these stickers at the bottom of this post.
Turns out that not everyone is happy with this light hearted approach to discussing what amounts to a major major shift from ICD-9 to ICD-10. The Wall Street Journal posted some of the responses they got to their original article. Here's one sample response:
Having a different code for every single artery or the specific bone that's fractured helps improve continuity of care. A patient who is hemorrhaging can get lifesaving care more quickly when the physician can immediately identify precisely where the broken suture is located. In addition, including the specification that the patient was "bitten by turtle" justifies the patient receiving additional tests or treatments, as turtles carry different bacteria than, say, parrots or turkeys. This and other tidbits of information will support more efficient and effective reimbursement processes.

The benefits we will derive from our global health-care community are tremendous. Once the U.S. finally transitions to ICD-10, we will again be able to share important data with every other civilized country
Although, not everyone is so serious. Arthur Broaderick, M.D. offered the following question, "Doctors closing their practices in droves; is there a code for that?"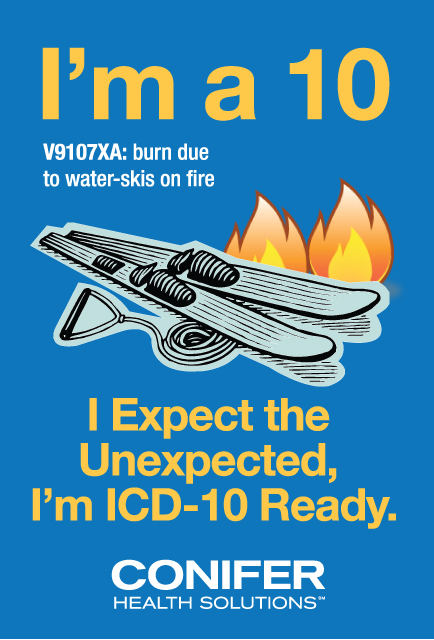 Get Fresh Healthcare & IT Stories Delivered Daily
Be in good company. Join thousands of healthcare & HealthIT peers who subscribe to Healthcare IT Today.